Welcome to Quantumental Education Institute
Establish yourself as an independent Quantum Biofeedback Education provider. This course is designed to teach you how to design and develop your very own course curriculum, as well as market yourself to your local community and tribe.

With years of experience as a Quantum Biofeedback Practitioner, teacher, presenter and author, Dr. Velvete will show you how to develop name recognition, as well as develop professional relationships with local physicians and other therapists. During this course you'll be provided with a list of learning opportunities that can be used to expand your name and recognition as a leader and change agent in the field of bio resonance.
This is an 8-week course, which provides an extensive table of contents to ensure confidence, knowledge, and application of the tools provided. Students are required to pass each sectional test before proceeding to the next section. Courses are locked until test is passed.
Each student will receive the following:
Course Notebook, which is downloadable within the course
Dr. Velvete's Book, "The 17 Secrets to a Successful Practice"
Online support
Certificate of Completion from Quantument Education Institute
This 30-hour course may also apply to CE's, if required in your state for those with specialized licenses.
Students are thoroughly prepared, upon completion of this course, to create their own education program to help their clients and community to better understand the use and application of quantum biofeedback and its importance. With greater understanding in how people learn you'll be able to reach more adults that WANT to take your courses. You'll learn how to utilize the principles I teach regarding adult education to best serve your QBFB students.
When Julia Child's friends told her that she didn't need a certificate to teach her response was priceless. It wasn't about whether she could teach without a certificate or not, but rather that it made her feel good to know she did was able to complete the course herself.
This training is so critical to your success that it can't be over emphasized. This Course will include five (5) critical areas that will set you apart of any and all other instructors or educators of quantum biofeedback.
Stimulation
Assessing
Focusing
Designing
Implementing
I look forward to seeing you taking this course.
Your Instructor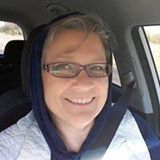 What began as a journey of self-discovery has turned into a passion in helping others live a more fruitful and abundant life. In 1981, a miracle took place in my life that took me from living in a car, to living a life I could dream into reality. Then in 1983, another miracle took place after my son fell deathly ill. Using these experiences in my life to better understand the God-within has allowed me a unique way of looking at life that has never failed me.
I began studying as a Metaphysician in 1997 and finally received my PhD in 2006. This was a wish and desire of my father-in-law after he was diagnose with pancreatic cancer to see me complete my studies and finish this process in my life. It was the greatest blessing of all, and has allowed me to bless others willing to use the technology I share in my classes, sessions, and in real life settings.
I began creating online courses in 2017 to share more of my programs and teachings adding greater convenience, cost effectiveness, and lifetime unlimited access, which has proven to be a wonderful teaching tool. In 2017, embracing this technology even further and building an amazing in-house support administration team has allowed me to produce online courses for others with the added benefit for people to take or watch a course when it best fits their scheduling needs.
As an instructor for over 15-years in the Quantum Biofeedback community, as an inspiration speaker and presenter, as well as a retreat coach I love sharing my gifts with others and to help them grow in their own lives. Many of my courses allow the student's bite size information to build a beautiful foundation in the healing arts. Then there are other courses, such as the the ones listed below to help the students to build a "teaching community" to offer classes, workshops and courses to others. I share my successes in these courses to allow my story to support your future success stories.
Quantum Biofeedback Instructor's Course.
Course Curriculum
Instructors Course Week One
Available in days
days after you enroll
Maslow's and Objective Bonus Video's
Available in days
days after you enroll
Instructors Course Week Two
Available in days
days after you enroll
Frequently Asked Questions
When does the course start and finish?
This course is an 8-week course. However, you are able to take as much time as you need to complete the course in full. There is a test in most of the sections, which will require a passing grade before moving to the next section. However, the student will have up to one year to complete the course in full before being removed. If the student is removed from the course due to non-completion, they must start over.
What if I don't pass the course?
You will have multiple opportunities to retake tests and review the material. Once you have completed a course that course now becomes available to you through the whole duration of your studies. You'll always be able to pull from pass classes to lean on. However, no test will have questions that are related to any other sections. Test questions are based on that particular section of learning. Studies have proven that students do better and retain better when taking open-book testing. You'll have your notes to review and look back on for each test.
Do I have to wait to complete the course before creating my own classes?
Absolutely NOT! I encourage everyone to start creating their first class or course as they are going through each and every section. Matter of fact, it would prove very beneficial for students to start creating their own courses on day one, following the information that is being taught. However, some students jump the gun and feel they know it all after a couple of weeks. This has proven to be very grave for them for sure. Many thought they "knew" how to charge, how to present, but didn't even know how to operate zoom or even create a PowerPoint Presentation. We suggest that the student begin building their very first course the day they start school, but ask that they not become too overly confident just because they are feeling motivated. Remember, it's my job to make you feel motivated, which I will do with each and every class. Enjoy the confidence, but use patience so you are able to fully benefit LONG TERM!!!!
Thank you for adding your light, wisdom and gift to the quantum world of living.